Back in 72 Roger Mingle, Johnny Pate and I took our coupes up the road to KC for the ASRA nats. Roger decided to tow along a teardrop trailer at the time.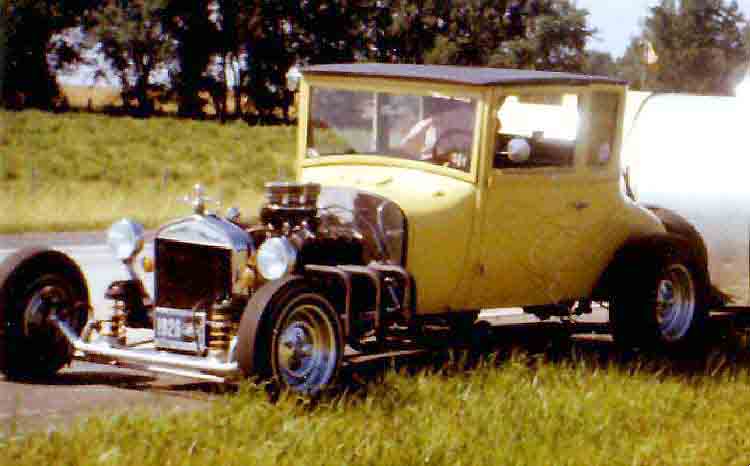 Some where past Emporia, Ks, I was following Roger and the Teardrop at about 65 or so, and watched as the drivers side wheel and tire came off the teardrop and rolled acrossed the median and south bound lane of the divided hiway and bounded into a farmers field. Roger managed to bring his Coupe and Teardrop to a safe stop. I pulled up and managed to get this pic of his Coupe after we had found the errant wheel and brought it back to the trailer.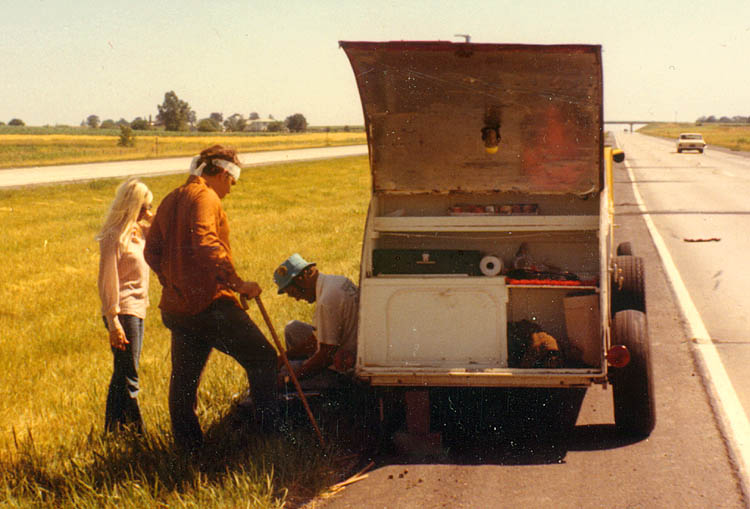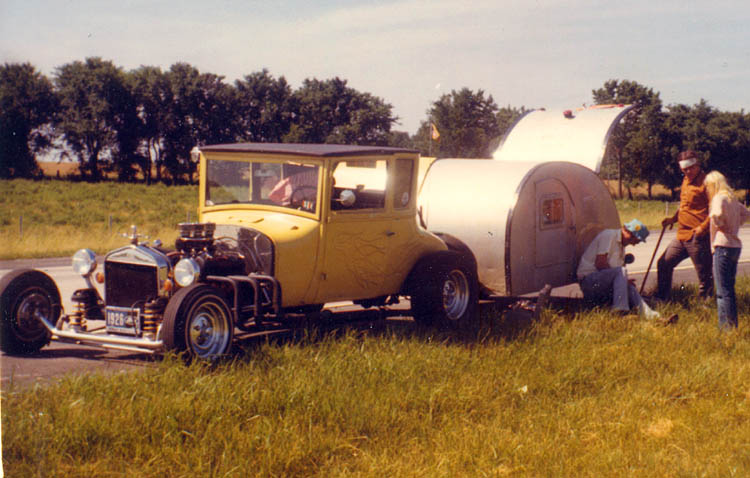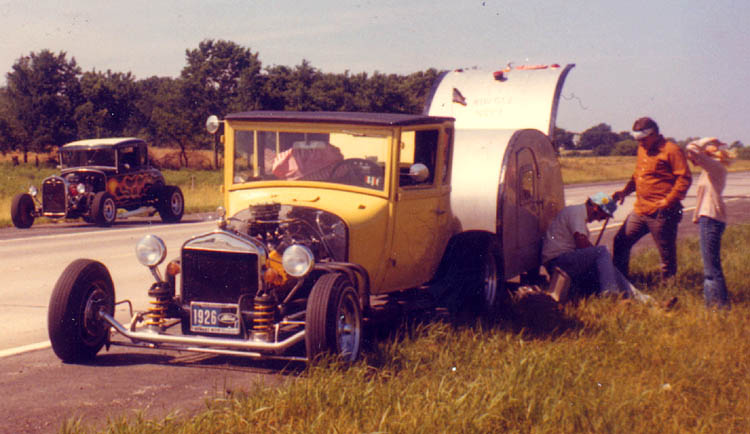 We finally made it to the show and had a pretty good time there and had no problems retuning home afterwards.